Dental Crowns in McKinney TX
Reinvent your smile with dental crowns.
Transform your smile with precision-crafted dental crowns in McKinney, TX.
Dental Crowns in McKinney TX
Reinvent your smile with dental crowns.
Transform your smile with precision-crafted dental crowns in McKinney, TX.

Restoring Dental Brilliance: Illume Dental's Precision-Crafted Dental Crown Solutions

The top of a tooth, known as the crown, is uncannily strong, but it isn't invulnerable. A tooth cannot repair itself once it becomes damaged or afflicted with tooth decay, and left untreated, the damage or infection will only grow worse. To protect it, McKinney dentist, Dr. Chen can create a custom-designed dental crown and place it over the tooth.

For a dental crown to work, it must be able to perform the same duties as a healthy, natural tooth, including withstanding the pressures of your bite. Since different teeth are exposed to different levels of bite pressure, your dental crown may be made from metal, porcelain, zirconia, or a combination of porcelain-fused-to-metal (PFM).

Reasons to Get Dental Crowns

Restorative Purpose
Cosmetic Enhancement
Root Canal Protection
Dental Bridges
Wear and Tear
Post Dental Implant
Preventive Measure
To Strengthen Teeth with Large Fillings
Increased Longevity
Confidence Boost

In essence, dental crowns serve as a versatile solution addressing a wide range of dental concerns. Whether you're looking to restore function, enhance aesthetics, or protect your natural teeth, crowns are a tried and true method that has transformed countless smiles.

Benefits of Dental Crowns

Dental crowns, often deemed the "caps" of dentistry, offer multifaceted benefits that stretch beyond mere aesthetics. Here's a deeper look into the advantages they provide:

Restoration of Function
Aesthetically Pleasing
Durability
Protective Barrier
Support for Damaged Teeth
Comfort and Fit
Boosted Confidence

In essence, dental crowns provide a holistic blend of functional restoration and aesthetic enhancement. Their versatility and resilience make them a staple in modern dentistry, bridging the gap between health and beauty.

What to Expect on our Dental Crowns

Embarking on the journey to receive a dental crown at Illume Dental is a straightforward and well-coordinated process. Our commitment to patient comfort, precision, and excellence ensures a seamless experience. Here's a step-by-step guide to what you can expect:

Consultation: Our dental experts begin the process by conducting a thorough consultation. They will assess your oral health, listen to your requirements, and suggest the most appropriate crown option. During this session, feel free to address any inquiries or uncertainties you may have.
Tooth Preparation: Once it's decided that a crown is the best option, the tooth requiring the crown will be prepared. This might involve reshaping it to make room for the crown or rebuilding a badly damaged tooth to support the crown adequately.
Impressions: After preparation, a mold or digital scan of your tooth is taken. This impression ensures the custom-made crown will fit perfectly within your bite and match the surrounding teeth.
Temporary Crown: During the fabrication of your personalized dental crown at a dental laboratory, which typically takes a few weeks, a temporary crown will be provided to safeguard the treated tooth.
Placement of Permanent Crown: Once your custom crown is ready, you'll return to Illume Dental. The temporary crown is removed, and the permanent one is carefully fitted and cemented in place, ensuring a comfortable and precise fit.
Post-Procedure Care Guidance: Our team will provide guidance on caring for your new crown, ensuring its longevity and your continued oral health.

In essence, receiving a dental crown at Illume Dental is a process marked by precision, patient-centric care, and commitment to excellence. We strive to make the experience comfortable, informative, and ultimately, transformative for your smile.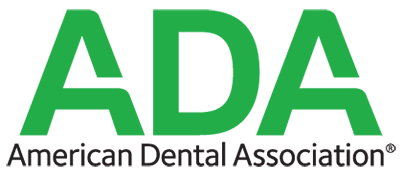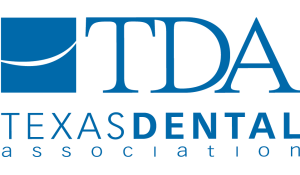 Remember, it's essential to consult directly with your dental professional to address any specific concerns or queries about dental crowns.
Frequently Asked Questions -
Dental Crowns
Have Questions? Need Answers?
At Illume Dental, we're always here to clarify and guide. Never hesitate to ask; your oral health is our top priority!
Why would I need a dental crown?

Dental crowns are used to protect weak or damaged teeth, restore broken teeth, cover dental implants, support dental bridges, and improve the appearance of misshapen or discolored teeth.

How long does it take to get a dental crown?

The process typically requires two visits to the dentist. During the first visit, the tooth is prepared, and impressions are taken. A temporary crown is placed. On the second visit, the permanent crown is fitted and cemented into place.

Are dental crowns painful?

The procedure itself is usually painless as it is performed under local anesthesia. However, some patients may experience sensitivity or discomfort in the treated area for a few days after the crown placement.

Are there different types of dental crowns?

Yes, there are various types of dental crowns available, including porcelain-fused-to-metal (PFM), all-ceramic or all-porcelain, zirconia, resin-based composite, and gold crowns. The best type for you depends on your specific needs and preferences.

Will my dental crown look natural?

Yes, modern dental crowns are designed to match the shape,

Can a dental crown fall off?

While it's rare, dental crowns can occasionally become loose or fall off due to various reasons such as tooth decay, trauma, or improper fit. If this happens, contact your dentist immediately to have it re-cemented.

How long do dental crowns last?

On average, dental crowns can last between 10 to 15 years with proper care and maintenance. However, their lifespan can vary depending on individual oral hygiene habits and the materials used.

Can I eat normally with a dental crown?

Yes, once the crown is securely in place, you should be able to eat normally. However, it's best to avoid very hard or sticky foods that could potentially damage the crown.

How do I care for my dental crown?

Maintaining good oral hygiene is crucial. Brush and floss regularly and visit your dentist for routine check-ups. Avoid habits like teeth grinding or biting on hard objects, as they can damage the crown.
August 22, 2018

You need to make big demands of your dental crown. When you have restorative dental work, you receive a filling…

October 14, 2019

Every time you receive preventive care during a routine dental checkup, you receive valuable feedback about the state of your…

February 15, 2022

Chipping a tooth could be uncomfortable and embarrassing. Fortunately, there are a number of ways to fix a chipped tooth.…