About Us
Meet the team at Illume Dental in McKinney, TX and learn more about our involvement in the local community.
Dr. Eileen Chen-Mizuuchi

Dr. Eileen Chen loves practicing dentistry because it provides her with the opportunity to combine her interests in health and science, art, and caring for people. She loves treating patients of all ages and sharing in their lives. She has a passion for helping patients meet their oral health goals whether they are general, restorative, or cosmetic.

Dr. Chen was born and raised in a small town in western Oklahoma. She graduated from the University of Oklahoma with a Bachelor of Arts degree in Journalism, and from the University of Central Oklahoma with a Bachelor of Science degree in Biology. Dr. Chen earned her Doctorate of Dental Surgery at the University of Oklahoma College of Dentistry, where she was on the honor roll for all four years. After dental school, Dr. Chen was accepted to a prestigious residency program in Advanced Education in General Dentistry at the University of Texas Health Science Center at San Antonio, where she received intensive training in cosmetic dentistry, dental implantology, and oral conscious sedation.

Dr. Chen values staying educated and up-to-date on the newest developments in dentistry and dental health. She stays active in her professional organizations, attends numerous continuing education courses, and participates in local study clubs to ensure she is always providing her patients with the highest quality care possible. Dr. Chen also values patient education. She believes that well-educated patients make the best decisions and, therefore, commits herself to spending time with each patient to ensure that they fully understand all of their treatment options. She also dedicates herself to listening to her patients' needs and desires, and tailors their dental experience to their individual, unique needs.

Dr. Chen is a member of the American Dental Association, Texas Dental Association, and Dallas County Dental Society.

When she is not with patients, Dr. Chen cherishes spending time with her family and friends. Dr. Chen and her husband enjoy traveling, discovering new local restaurants, and working on projects around the house.

Dr. Jenny Tai

Dr. Tai received both Periodontics and Periodontal-prosthesis certificates from the University of Pennsylvania. The dual specialty residency program truly combines multiple-disciplines in dentistry (cosmetic, restorative & periodontics, implant dentistry.) Dr. Tai is one of only a handful of dentists worldwide to complete this dual training program since its inception. Over the years, Dr. Tai has successfully treated many full mouth reconstruction cases from treating periodontal disease, adjusting occlusion, soft and hard tissue grafting to placing implants, restoring implants.

Dr. Tai was the recipient of the Best Teacher Award which was awarded by the Department of Periodontics of the University of Pennsylvania to the postgraduate Periodontics resident who has demonstrated her passion in Periodontics and in sharing the knowledge and professional skills she has with others.

Vonda Roby

Vonda Roby has been a registered dental assistant for several years. Vonda has a strong desire in helping others in need, especially her patients. She believes in the importance of educating patients on their dental needs as well as preventative care. She is very active in her church and believes her passion in life is to live a life of love and peace. She also values her family and friends. "I want them to know that they are never alone and life is never hopeless." Vonda enjoys spending time with her family and her Church. She loves to travel and to experience different cultures.

Teddy

A mini schnauzer–joined our office after attending Barkford University for his Sit and Stay Degree, where he graduated at the top of his class. Since then he takes pride in making sure our office is running smoothly 100 percent of the time. Despite all of his office responsibilities, Teddy always takes the time to keep our patients happy. It's what he enjoys the most, and he takes it very seriously. In fact, he is known to lose sleep at night if he feels he hasn't satisfactorily made each and every patient feel special in their own way. Dedicated to continuing education, Teddy is currently attending courses in Rollover and Bang Bang.

During his free time, Teddy enjoys sunbathing, playing fetch, spending time cuddling with human family and friends, and taking strolls around the neighborhood. He has perfected his skill sniffing out treasures under the furniture, as well as alerting the family when the mail arrives.

Teddy is often found walking around Downtown McKinney, socializing with vendors at the farmer's market, and listening to live music. If you see him, be sure to stop and say hi!
In the Community
Here at Illume Dental, being an active part of the McKinney community is very important to us. We make it a priority to do our part in community efforts, both in and out of the office. After all, we're here to make McKinney families smile!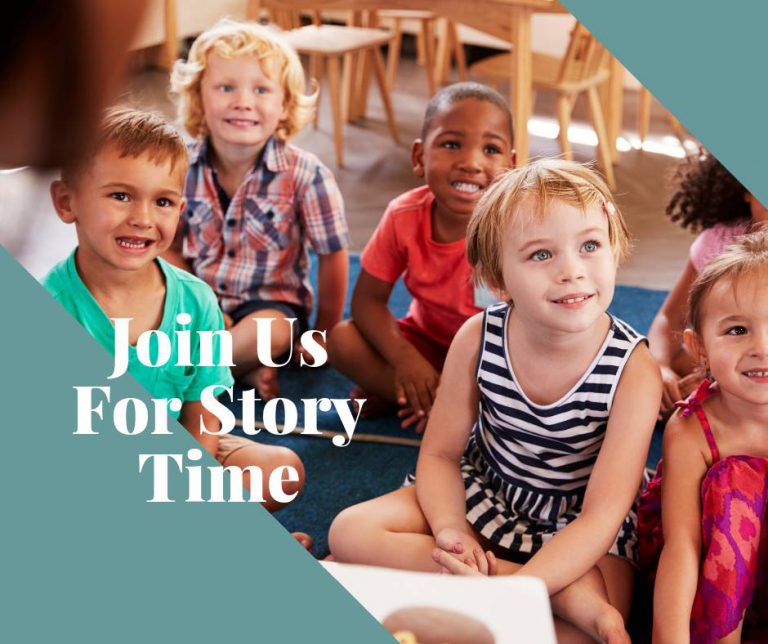 We are excited to host our Story Time event every second Tuesday of the month from 4:30-5:00pm! This is a fun event designed especially for parents and young kids. Come by the office to see which children's books Dr. Chen will read and to enjoy a nice afternoon at our office, complete with free toothbrushes and yummy snacks! Get more information and RSVP on our Facebook page.
View Details
Featured Local Artists
Miriam Navarro
Spanish by blood, Venezuelan by birth and Texan by circumstances, Miriam combines all three aspects of this journey into her artwork, by applying methodical and meticulous techniques she learned through her profession.
Miriam graduated with honors in Architecture at the University of Texas at Arlington where she learned the tools that contribute to shape the way she approaches her paintings.
She started using color pencils at school and as a hobby. Later she discovered the magic of watercolors and the softness of oil painting, and recently she started learning, using -and loving- the generous characteristics of acrylics and still give her paintings the softness qualities of oils by using her fingers and palette knives as her tools, resulting in a colorful and vibrant art collection.
"As an architect, I see the world as a white canvas, full of possibilities and opportunities controlled by order and shapes. In art, particularly painting, the white canvas is not just a figure of speech: It is an unavoidable fact that sometimes takes the lead on how things should be shaped, behave and endure. Both, dependence and autonomy, outline my paintings; constantly challenging my dreams and expectations with each stroke. I believe a good piece is one that conveys my intentions and vision while taking a life on its own...

"My art pieces are about discovering, explaining the unexplainable, and depicting a life full of experiences and dreams. These pieces capture glimpses of that journey; I hope you'll enjoy them."
Sabrina Santacroce Meinardus
Granddaughter to Italian immigrants and born in Buenos Aires, Argentina, Sabrina Santacroce Meinardus has the intensity of those who know what they want in life – and in their art. She has studied fine arts with masters like Eduardo Medici in Argentina, Jennifer Spencer and Elizabeth Padgett in the USA. Sabrina exhibited her work at several group shows including the prestigious Centro Cultural Recoleta in Buenos Aires, Argentina. She also presented her art at various corporate settings and won awards for best work on canvas. Her paintings are in several private collections.
Sabrina is a systems engineer and a passionate artist who brings to the canvas an unexpected combination of structured chaos.
Sabrina's artwork has evolved through different phases but had always retained specific commonalities like the use of bright colors and inspiration from lifetime events. Her paintings are at the intersection of expression and abstraction.