Supporting & Uplifting the Community We Serve
At Illume Dental, we believe that being an active part of the community is a crucial part of our mission. We are passionate about giving back to the McKinney area and surrounding areas, and take pride in our commitment to helping others. From donating to local charities to sponsoring events, we strive to make a difference. We care about giving back to the McKinney community and strive to be an active part of it every day.
We also host a series of events such as seminars and workshops, which aim to provide valuable information and resources for our patients. Through these events, we are able to connect with members of the community and share knowledge about dental health that will benefit individuals in the area.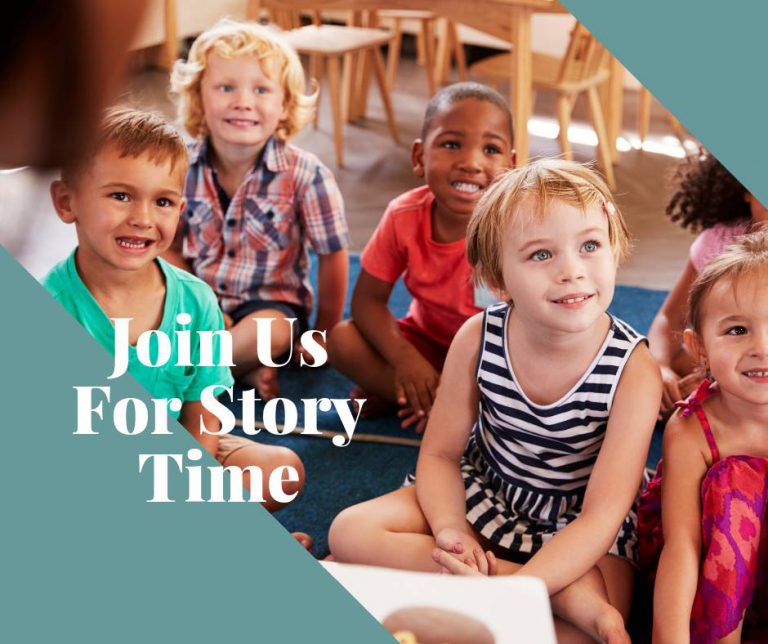 We invite all members of the community to join us in our mission of creating healthier smiles throughout McKinney and beyond! Please check out our website for upcoming events or get in touch with us if you have any questions or would like more information. We look forward to making a positive impact in our community together! 
STORY TIME – SECOND TUESDAY OF EVERY MONTH AT 4:30 PM
Join us for Story Time every second Tuesday of the month at 4:30 PM. It's a delightful event where stories come to life and imaginations soar. Don't miss out on the opportunity to engage in this enriching activity!
This is a fun event designed especially for parents and young kids. Come by the office to see which children's books Dr. Chen will read and enjoy a nice afternoon at our office, complete with free toothbrushes and yummy snacks! 
Get more information and RSVP on our Facebook page
FEATURED LOCAL ARTIST 
Miriam Navarro
Spanish by blood, Venezuelan by birth and Texan by circumstances, Miriam combines all three aspects of this journey into her artwork, by applying methodical and meticulous techniques she learned through her profession.
Miriam graduated with honors in Architecture at the University of Texas at Arlington where she learned the tools that contribute to shape the way she approaches her paintings. "As an architect, I see the world as a white canvas, full of possibilities and opportunities controlled by order and shapes. In art, particularly painting, the white canvas is not just a figure of speech: It is an unavoidable fact that sometimes takes the lead on how things should be shaped, behave and endure. Both, dependence and autonomy, outline my paintings; constantly challenging my dreams and expectations with each stroke. I believe a good piece is one that conveys my intentions and vision while taking a life on its own."
She started using color pencils at school and as a hobby. Later she discovered the magic of watercolors and the softness of oil painting, and recently she started learning, using -and loving- the generous characteristics of acrylics and still give her paintings the softness qualities of oils by using her fingers and palette knives as her tools, resulting in a colorful and vibrant art collection.
"My art pieces are about discovering, explaining the unexplainable, and depicting a life full of experiences and dreams. These pieces capture glimpses of that journey; I hope you'll enjoy them."
Sabrina Santacroce Meinardus
Granddaughter to Italian immigrants and born in Buenos Aires, Argentina, Sabrina Santacroce Meinardus has the intensity of those who know what they want in life – and in their art. She has studied fine arts with masters like Eduardo Medici in Argentina, Jennifer Spencer and Elizabeth Padgett in the USA. Sabrina exhibited her work at several group shows including the prestigious Centro Cultural Recoleta in Buenos Aires, Argentina. She also presented her art at various corporate settings and won awards for best work on canvas. Her paintings are in several private collections.
Sabrina is a systems engineer and a passionate artist who brings to the canvas an unexpected combination of structured chaos.
Sabrina's artwork has evolved through different phases but had always retained specific commonalities like the use of bright colors and inspiration from lifetime events. Her paintings are at the intersection of expression and abstraction.
Let's Support the McKinney Community Together! 
Being active members of the community, we also strive to provide excellent dental care for all of our patients. Our goal is to ensure that everyone in the McKinney area has access to quality dental services and can achieve their best smiles. From preventive care and cosmetic dentistry to orthodontics and restorative services, our team is dedicated to helping you maintain optimal oral health. 
If you're looking for ways to get involved and be an active part of the McKinney community, join us at Illume Dental! We'd love to have you join us in making our community a better place. Let's work together to make McKinney healthier, happier, and more vibrant than ever before.